Guest Experience Activities
Join us at our evening bonfire with music and s'mores
Our incredible location – in the heart of Jasper National Park in the majestic Canadian Rockies – is an amenity in itself. But there's much more to discover here at Tekarra Lodge. We offer a vacation experience quite unlike any other, with a variety of on-site activities and services that are sure to inspire you.
Start your day with a relaxed morning yoga session, offered twice a week in our Hospitality Room. Rent a bike and explore Jasper on two wheels, or play a game of lawn Jenga or Connect 4 while your children run, jump and slide on the playground.
Buy one of our BBQ packages, filled with all the ingredients you need for a tasty meal (including a grill), or arrange for a bottle of wine and an artisan cheese board to be delivered to your cabin. We hope you'll take part in our fun activities, from s'mores on the ridge to live music, interpretive talks and even craft nights for the kids. Furry friends are welcome, too; our cabins are pet-friendly!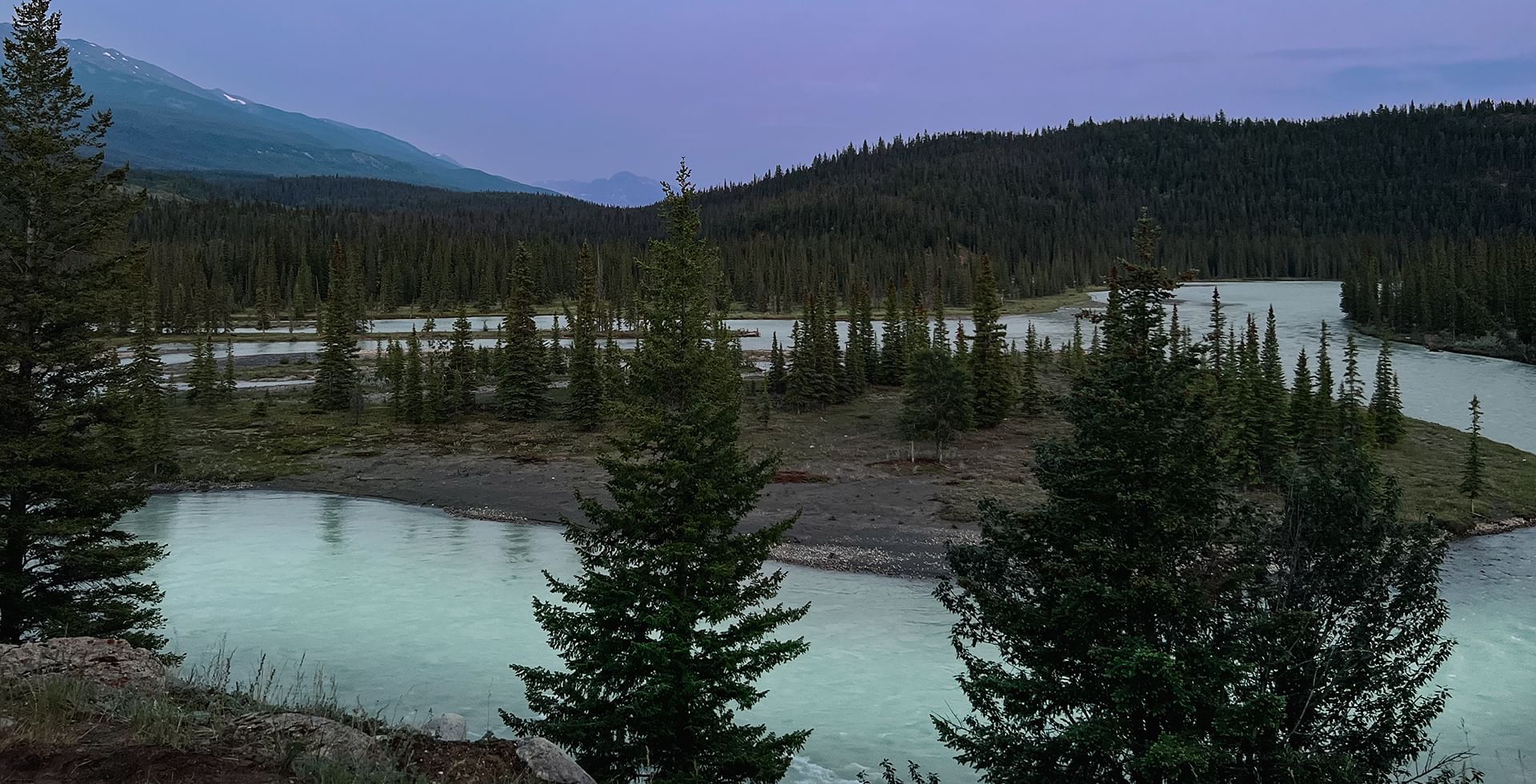 Featured amenities
Feel right at home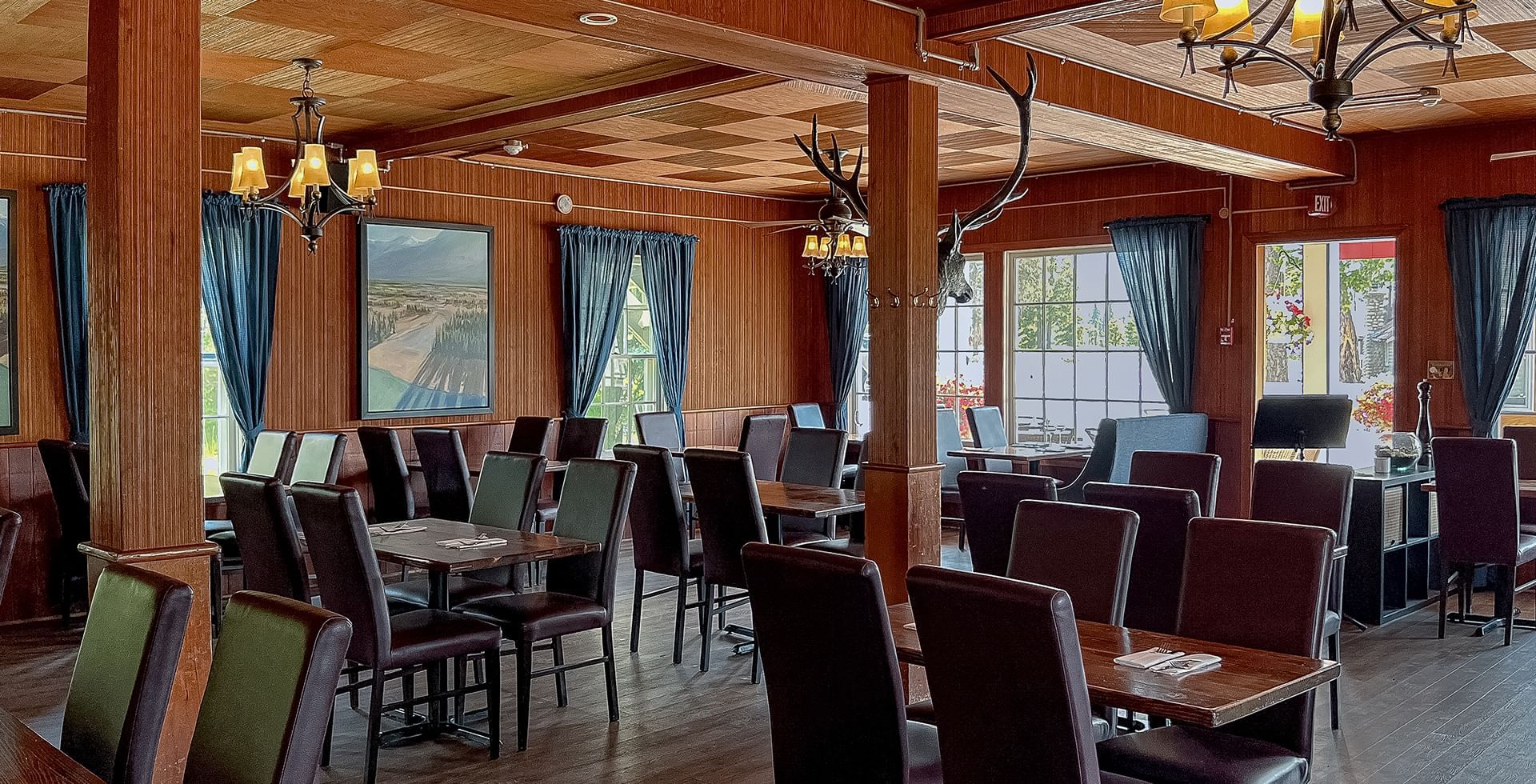 Dining
Modern Canadian Classics
A Jasper icon, Tekarra Restaurant showcases seasonal, locally- sourced cuisine in a casually sophisticated atmosphere.
Additional amenities
Bike Rentals
Explore the surrounding area on one of our rentable bicycles. Rent a bike for the whole day or just a couple of hours.
Playground and Lawn Games
We offer a selection of giant lawn games, and there is a playground for children aged 4 - 12.
Gift Shop
Forgot something? Visit our gift shop for local soaps, toiletries and snacks.
Guest Laundry Room
The guest laundry is located next to the front office and is open each day between 8:00am -10:00pm.
Guest Experience Activities
Enjoy our free activities during your stay including fire and s'mores, Yoga, beverages and music, interpretative talks and fireside music.
BBQ Package
Enjoy the luxury of cooking outside your cabin. Purchase our BBQ package.
Artisan Cheese Board for Two
You'll surely enjoy this collection of meat and cheese assembled fresh for you. You can request to add a bottle of red or white wine.
Bottle of Wine
Leave the shopping to us! Pre-order a bottle of white or red wine and someone will deliver it right to your cabin.
Artisan Cheese Board
Savour an ideal assortment of cheeses.
Parking
Guest are able to park directly outside each cabin. We can accommodate larger vehicles (RVs, etc) in the back of the property near our staff accommodations.
Front Desk Hours
Our Front Desk is open daily between 8:00a.m. and 11:00p.m. Stop by to book a river rafting adventure, rent a board game and/or DVDs and portable DVD player. We offer coffee, tea and fresh fruit in the mornings and flavoured water and cookies in the afternoon.
Ice Machine
Free pre-bagged ice at the front desk. Ice can be picked up in our guest laundry room daily between 8:00am-10:00pm, located beside the front office.
Internet Kiosk
Guests can use a computer that is in the front office and can ask our front desk agent if they need something printed.
Large Format Liquid Soap and Shampoo Containers
Enjoy botanical-based bathroom amenities in large format containers.
Free wi-fi
We offer free, limited Wi-fi. Being in the mountains, our signal can be spotty at times. This leaves more time to enjoy the beautiful setting enjoy some disconnection from your devices.
Free Coffee (in Cabin)
All of our guest rooms offer coffee machines so you can enjoy a pot of Starbucks® coffee with your cabin company.
Are there TVs in cabin?
Unwind, unplug and "become one with nature". Our cabins do not have TV's or land lines, but we have free wi-fi and cell phone reception – if you need it!
No Air Conditioning
Our guest rooms and cabins do not have air conditioning. We can experience warm weather in the mountains and offer table fans in all rooms and guest cabins.