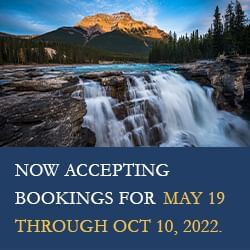 Welcome to Tekarra Lodge
Escape to our secluded cabins and lodge in Jasper National Park
Embrace the rustic charm and warm hospitality of Tekarra Lodge – a memorable vacation destination within the heart of Alberta's Jasper National Park. Located across the river from Tekarra Mountain, we've been welcoming guests for nearly 70 years. Then, as now, Tekarra Lodge is a place to relax and reset – a quiet haven where nature takes centre stage and where lovers of the great outdoors can immerse themselves in the splendour of their surroundings.
Settle into your inviting Jasper cabin, which sits atop a ridge overlooking the confluence of the Athabasca and Miette Rivers – surrounded by mountain peaks. Our cabins are pet-friendly and equipped with triple-sheeted beds, wood burning fireplaces and kitchens or kitchenettes. We also offer rooms within the Lodge, perfect for couples. Unwind, unplug and "become one with nature". Our cabins and lodge rooms do not have TV's or land lines, but have free wi-fi and cell phone reception – if you need it! Enjoy a wide array of fantastic amenities and activities right here at the property, from morning yoga to evening s'mores, interpretive talks and live music. Children can take part in fun craft nights or burn some energy in the playground; bike rentals facilitate easy exploration for the whole family. Interested in getting to know the Park's most noteworthy landmarks? Let us help you plan an excursion to Athabasca Falls or Maligne Canyon, or book a trip on the Jasper Sky Tram and soak in the views.
Be sure to check out downtown Jasper while you're here, too; though our hotel may feel like a secluded sanctuary, we're only minutes away from the shops and boutiques of the town's main thoroughfare. The vacation of a lifetime awaits.
Sanitized for your safety: Find out more about our commitment to cleaning and disinfecting to safeguard our guests and Ambassadors against COVID-19, norovirus, and influenza. View Tekarra Clean.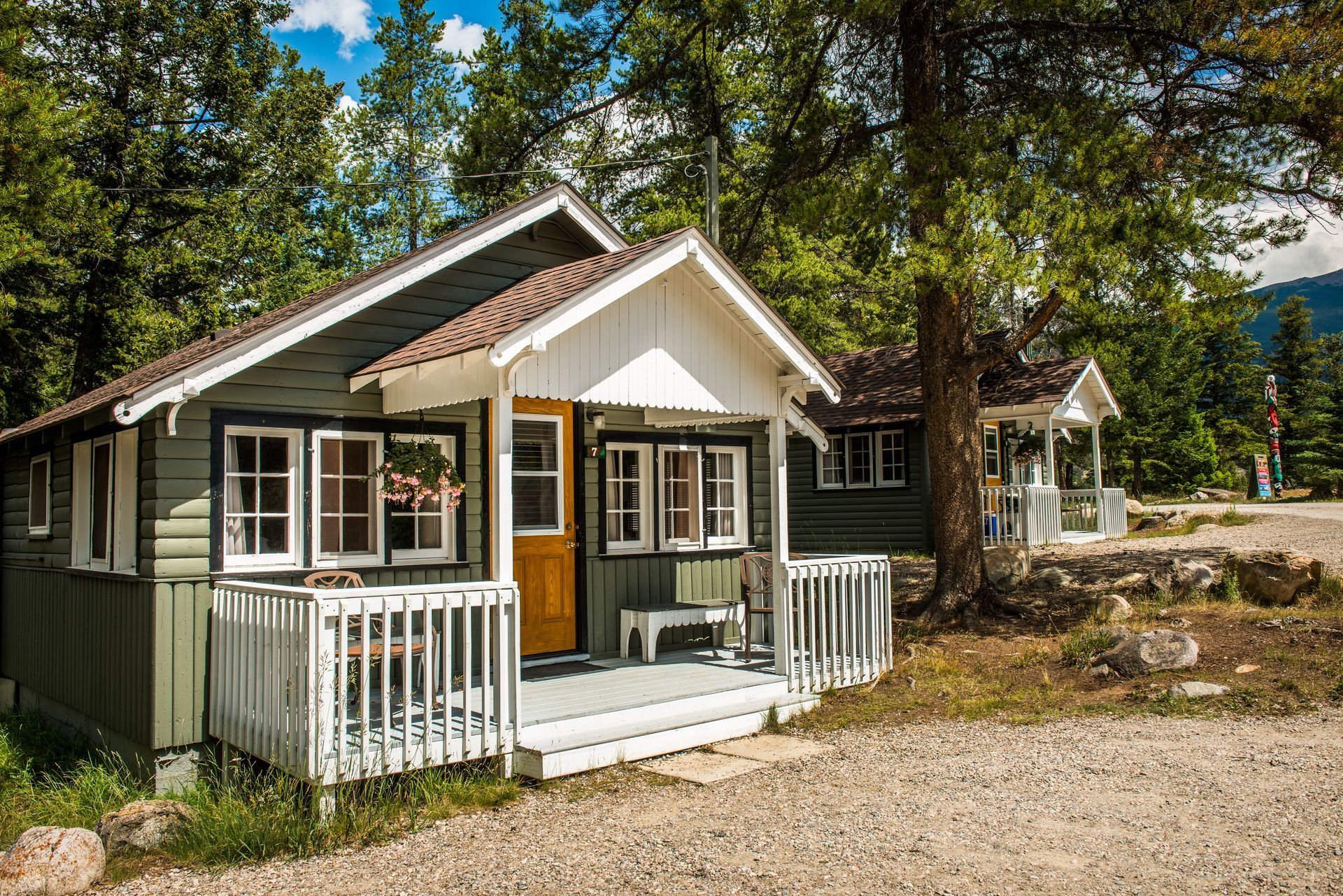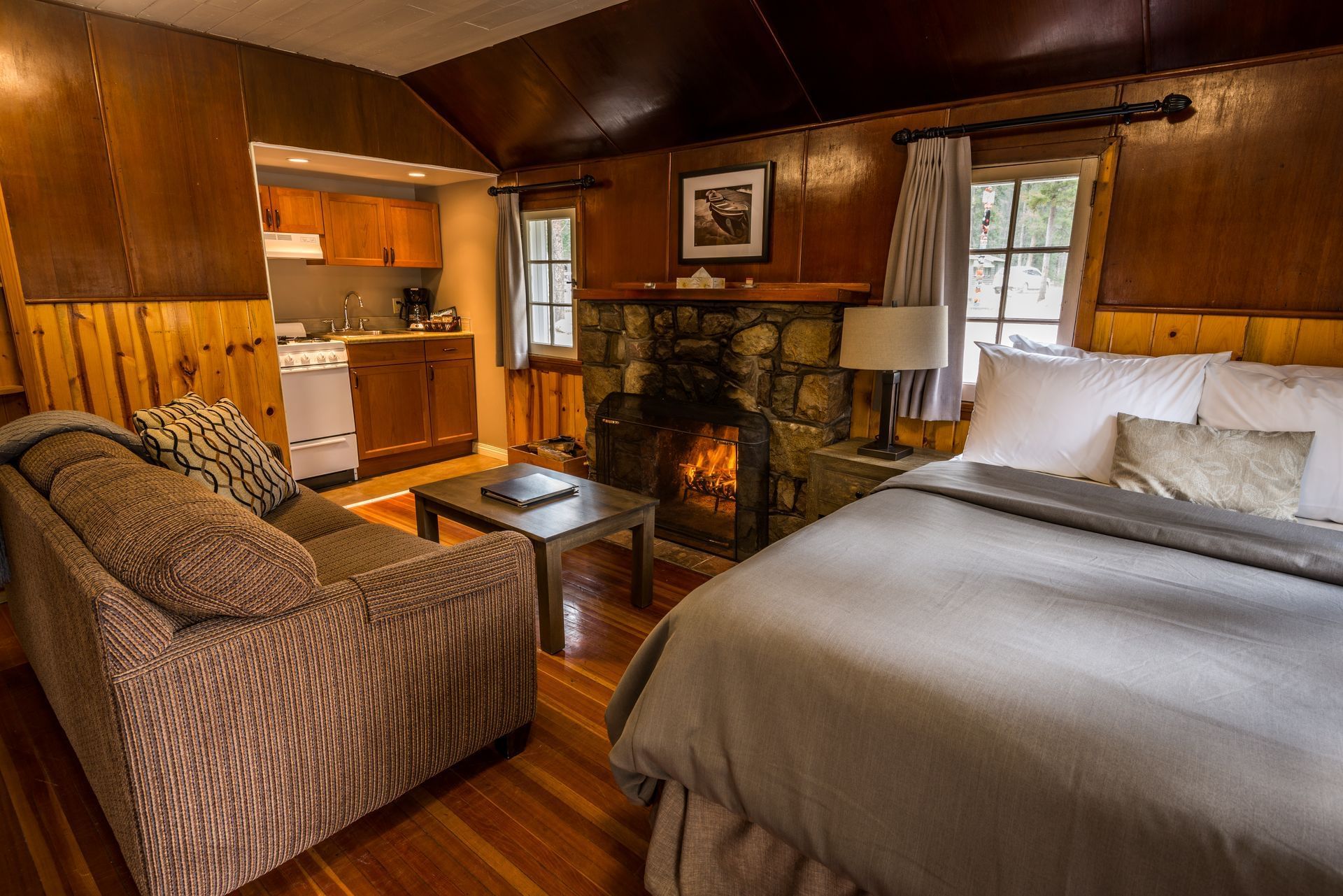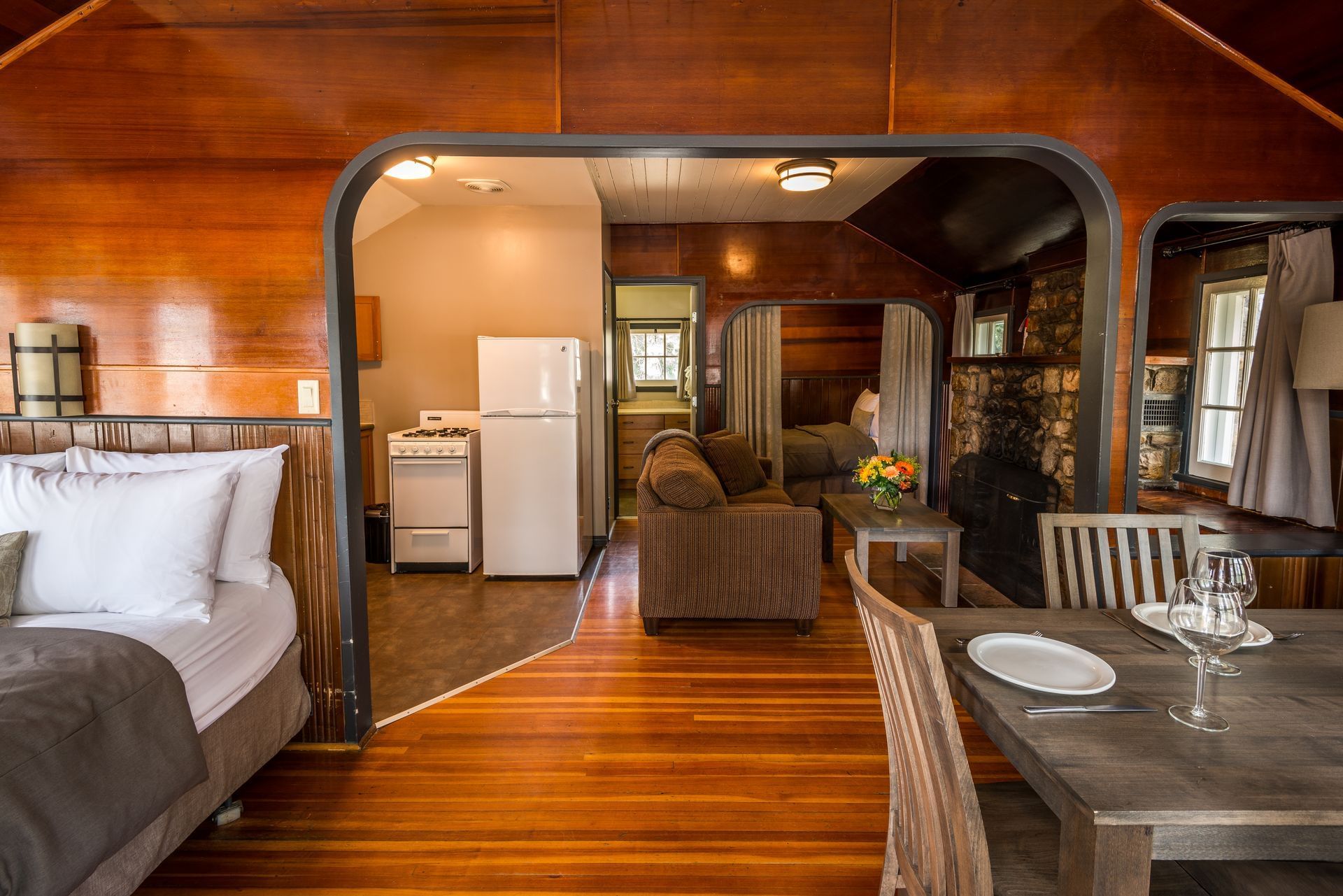 Cabins & Rooms
Home Away From Home
Kick back in one of our lodge rooms – or book a charming, pet-friendly cabin, which includes a wood burning fireplace and either a kitchenette or a full kitchen.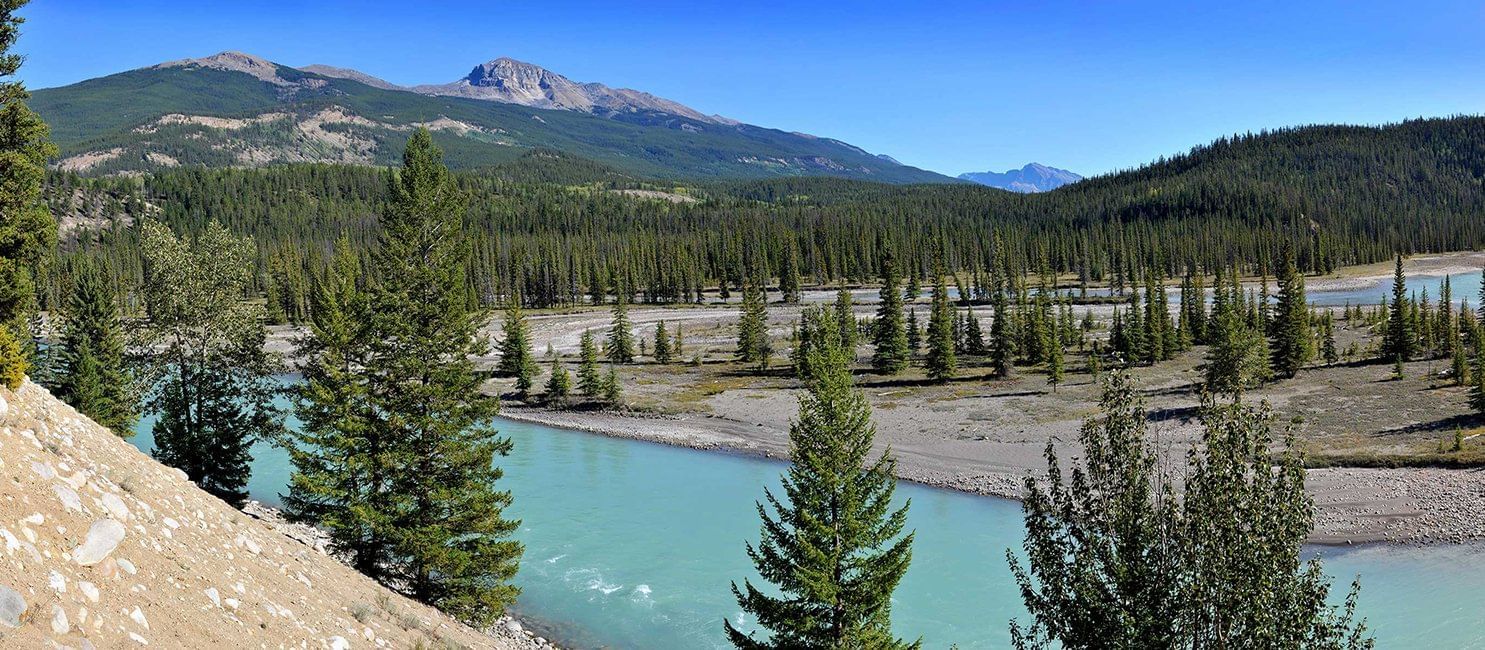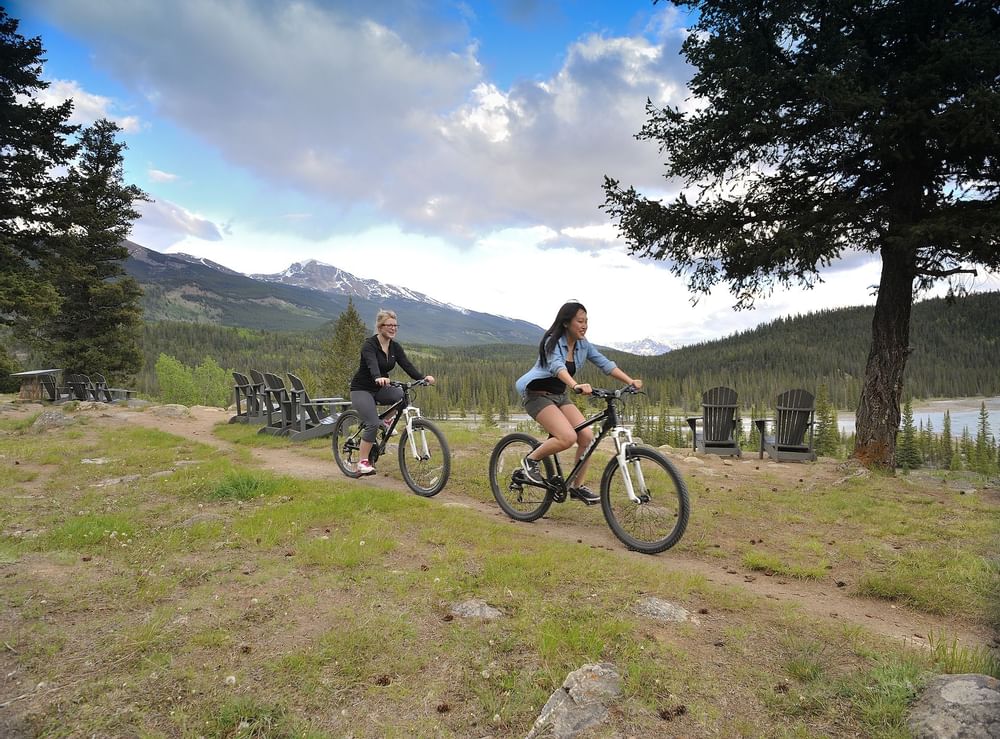 Our location
Get Away From it All
Tekarra Lodge places the grandeur of Jasper National Park at your doorstep. From horseback riding to rock climbing and paddle boarding, there's no shortage of wonderful things to do here.
We loved our stay at Tekarra Lodge! It was our son's birthday and the staff left him a personalized card and some chocolates. The manager Stephanie personally reached out to us and made sure we were very comfortable. We have stayed at this property several times and always have a great experience. We love our family time spent here in the cabins and look forward to it every year.
My husband and I just returned from our stay at Tekarra Lodge ... it was just amazing! Our Miette Queen Cabin was equipped with all you could need, and oh my goodness that bed was so comfortable after a long day of adventures!! Scarlet and Stephanie were very welcoming and text requests were met warmly and swiftly!! ( thanks for the BBQ request kind of last minute and thank you Patrick for delivery!!) We are planning our return visit in the spring and looking forward to it already!!
Peaceful Mountain Retreat
Quiet location with outstanding forest and river views! Our little cabin had a wood burning fireplace, cozy bed in an alcove and a full kitchen. Highly recommend enjoying your coffee or glass of wine in one of the Adirondack chairs overlooking the Miette!