Columbia Double Cabin
This Columbia Double Cabin is perfect for up to five guests. It features two double beds in a semi-private alcove area, a double sofa bed in the living area, a full kitchen and dining area, as well as a wood-burning fireplace and a private bathroom. Unwind, unplug and "become one with nature". Our cabins do not have TVs or landlines, but we are fully equipped with free wi-fi and cell phone reception – if you need it!
---
Our guest rooms and cabins do not have air conditioning. We can experience warm weather in the mountains and offer table fans in all rooms and guest cabins.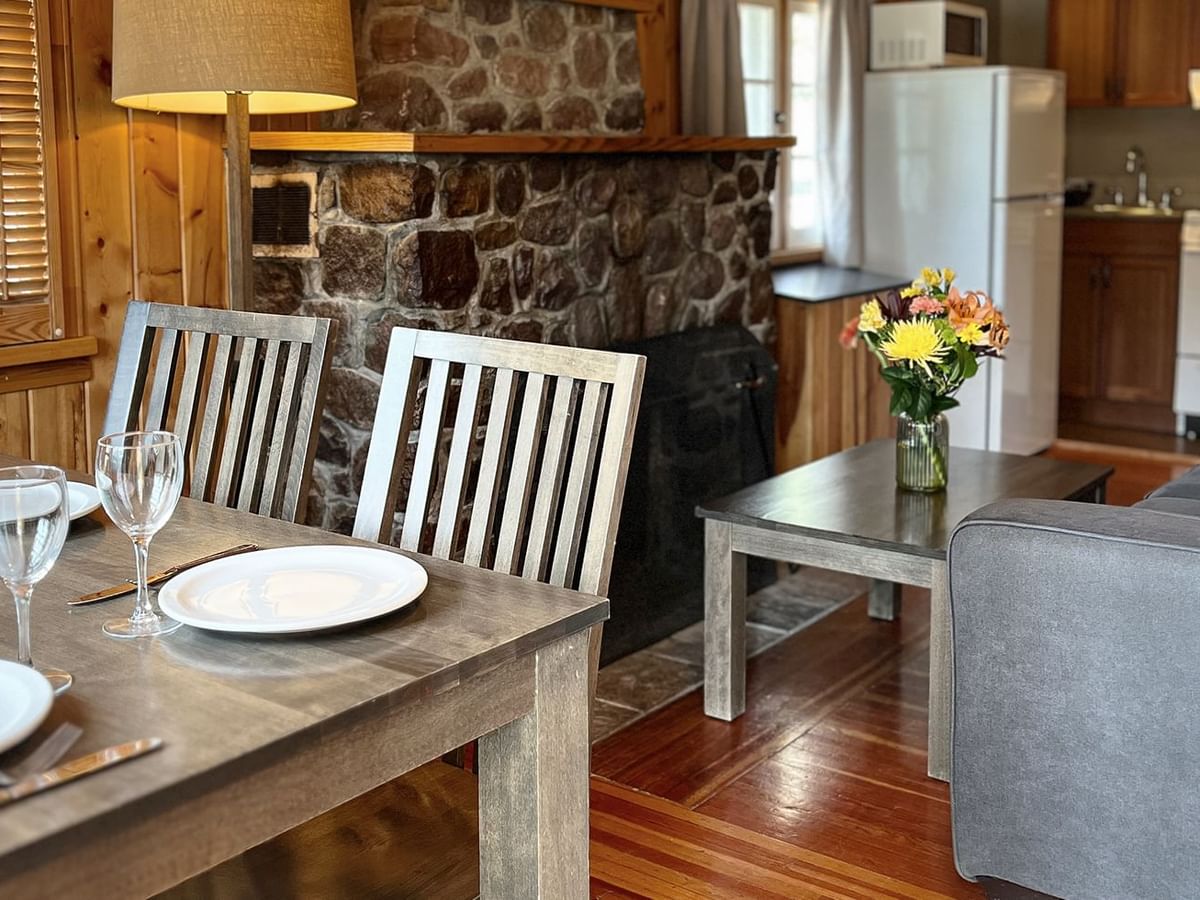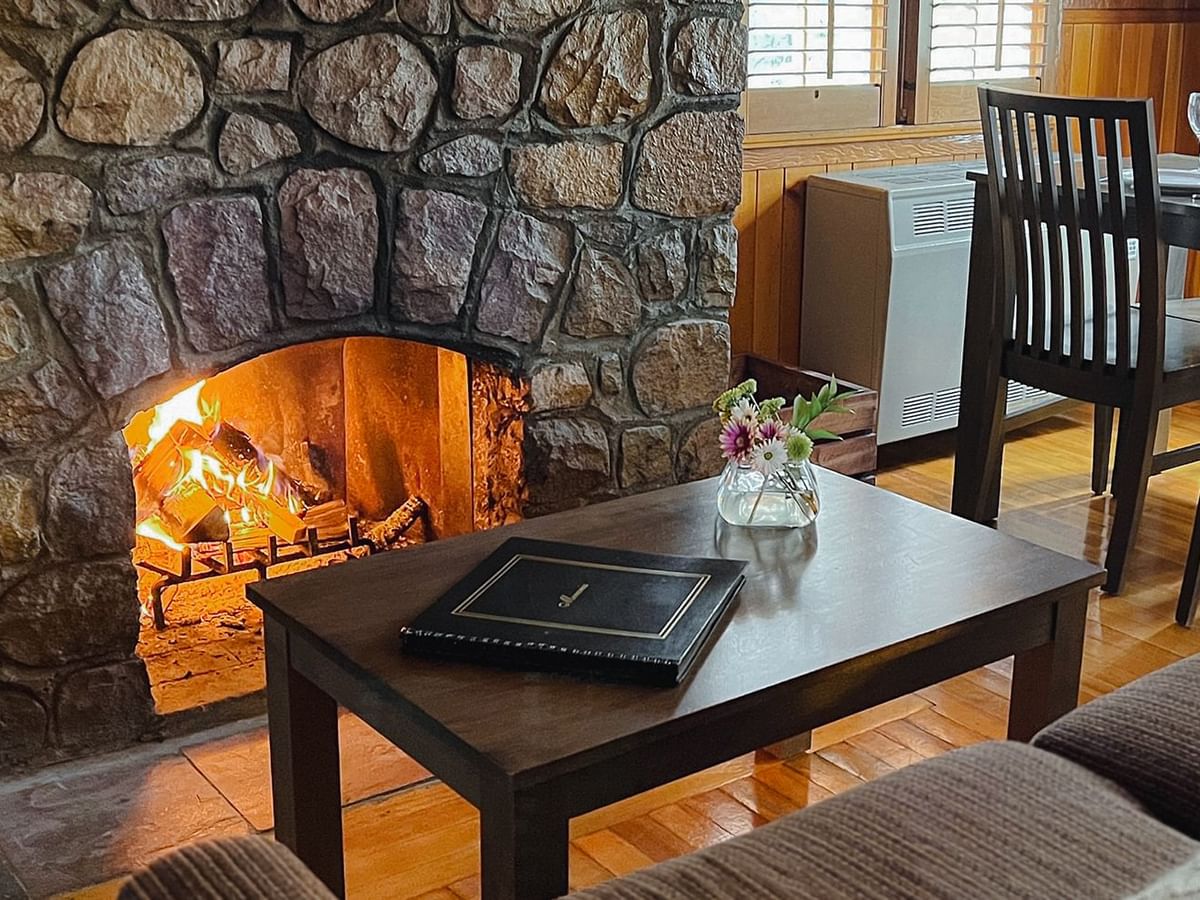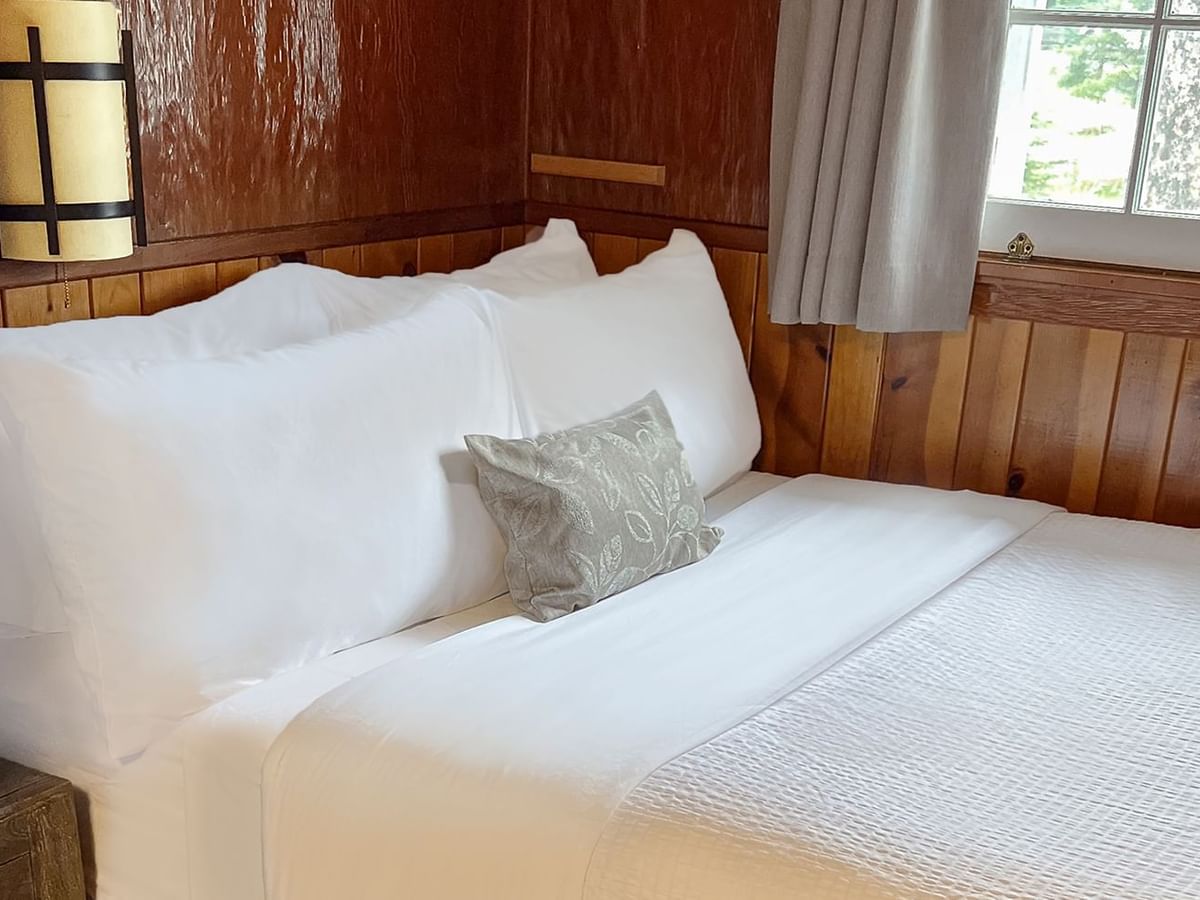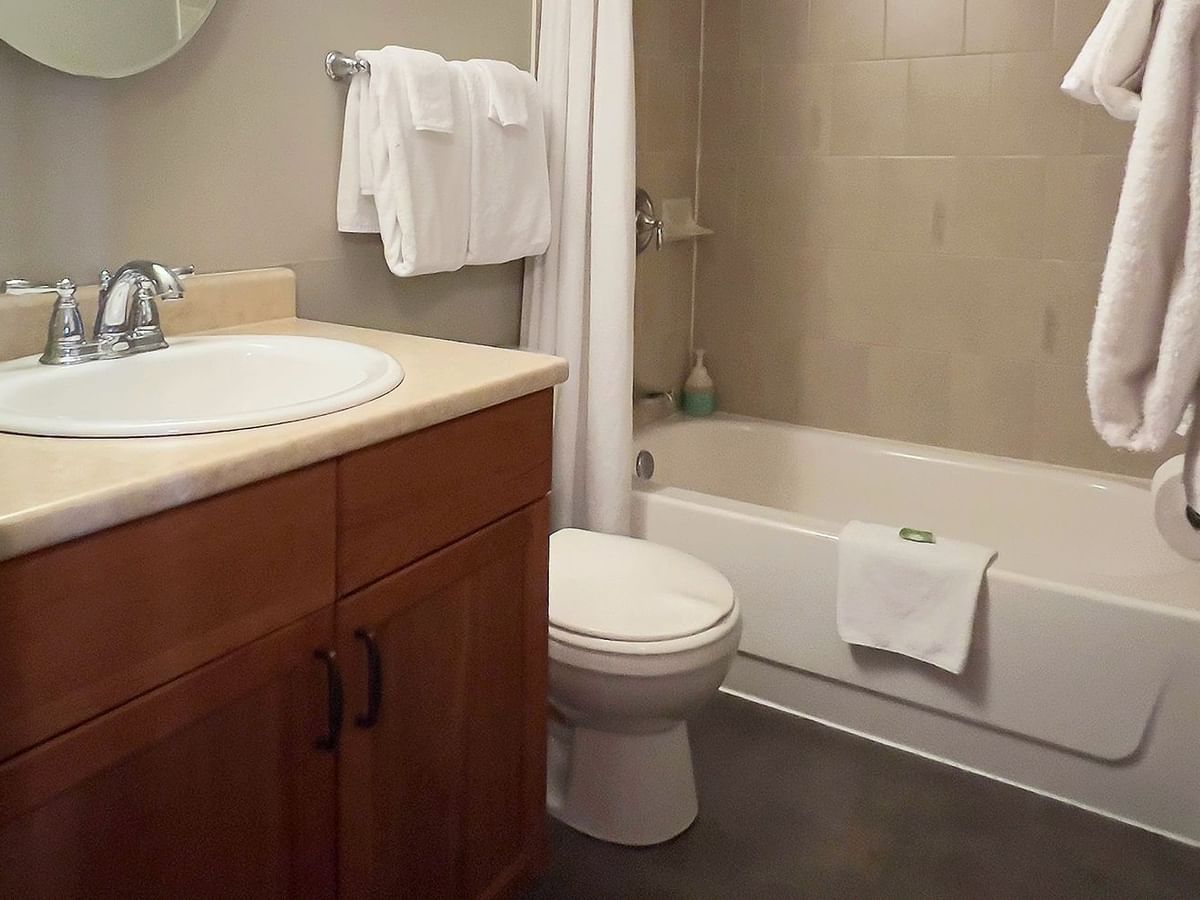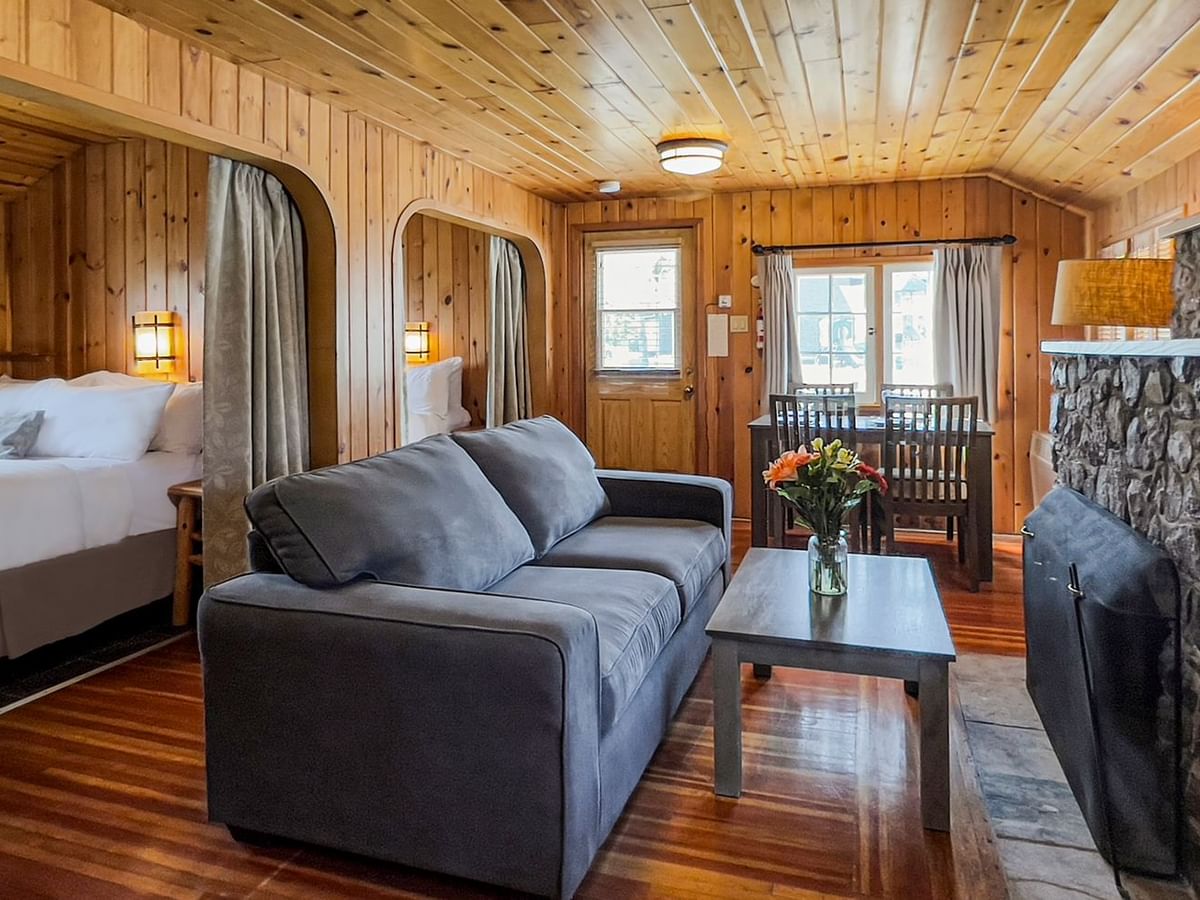 Check In:

4:00pm

Check Out:

11:00am
Accommodation-Specific Amenities & Extras
Double Beds
Sofa Bed
Sitting Area
Fireplace
Full Kitchen
Dining Area
Pet Friendly
Balcony
All Rooms & Cabins Offer
*Iron/Ironing Board
Free Wi-fi
No TV
No Telephone
No Air Conditioning
* Please request these items upon booking
Accommodation-Specific Amenities & Extras
Double Beds
Sofa Bed
Sitting Area
Fireplace
Full Kitchen
Dining Area
Pet Friendly
Balcony
All Rooms & Cabins Offer
No Telephone
No Air Conditioning
Free Wi-fi
No TV
*Iron/Ironing Board
* Please request these items upon booking