Welcome to Tekarra Lodge
Escape to our secluded Jasper National Park cabins and lodge
Embrace the rustic charm and warm hospitality of Tekarra Lodge – a memorable vacation destination within the heart of Alberta's Jasper National Park. Located across the river from Tekarra Mountain, we've been welcoming guests for nearly 70 years. Then, as now, Tekarra Lodge is a place to relax and reset – a quiet haven where nature takes centre stage and where lovers of the great outdoors can immerse themselves in the splendour of their surroundings.
Settle into your inviting Jasper Park cabins, which sits atop a ridge overlooking the confluence of the Athabasca and Miette Rivers – surrounded by mountain peaks. Our dog-friendly cabins are equipped with triple-sheeted beds, wood burning fireplaces and kitchens or kitchenettes. We also offer rooms within the Lodge, perfect for couples. Unwind, unplug and "become one with nature". Our cabins and lodge rooms do not have TV's or land lines, but have free wi-fi and cell phone reception – if you need it! Enjoy a wide array of fantastic amenities and activities right here at the property, from morning yoga to evening s'mores, interpretive talks and live music. Children can take part in fun craft nights or burn some energy in the playground; bike rentals facilitate easy exploration for the whole family. Interested in getting to know the Park's most noteworthy landmarks? Let us help you plan an excursion to Athabasca Falls or Maligne Canyon, or book a trip on the Jasper Sky Tram and soak in the views.
Be sure to check out downtown Jasper while you're here, too; though our hotel may feel like a secluded sanctuary, we're only minutes away from the shops and boutiques of the town's main thoroughfare. The vacation of a lifetime awaits.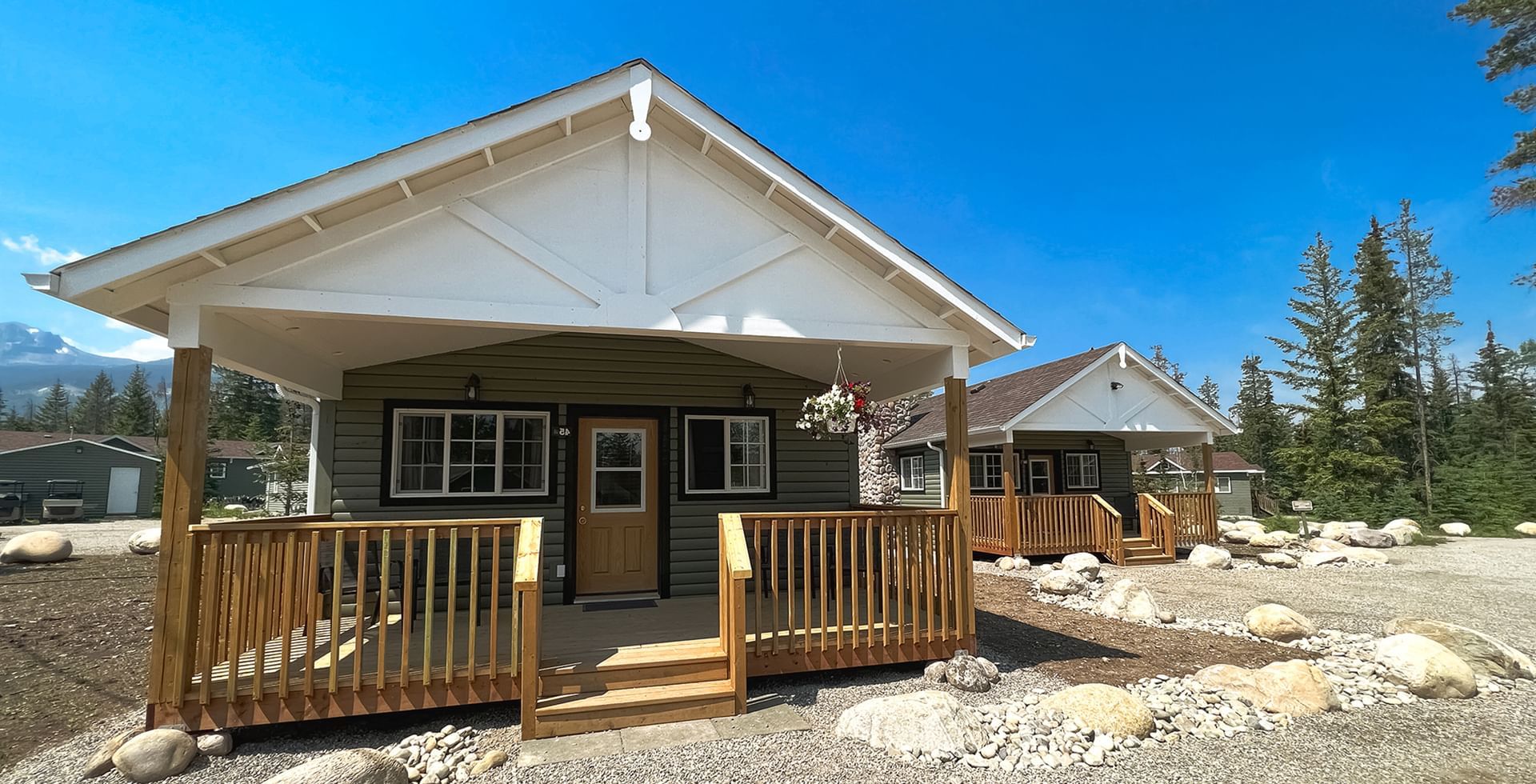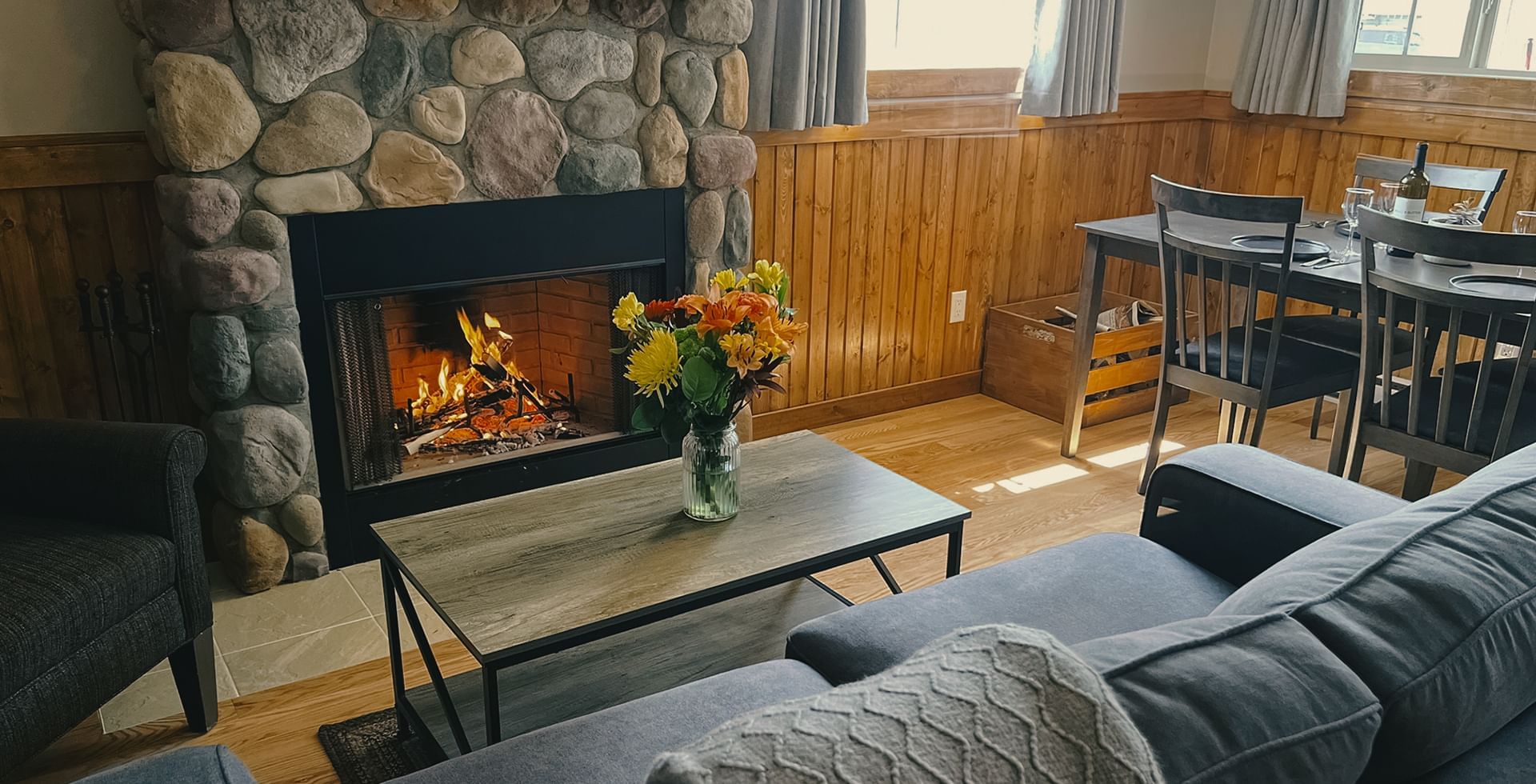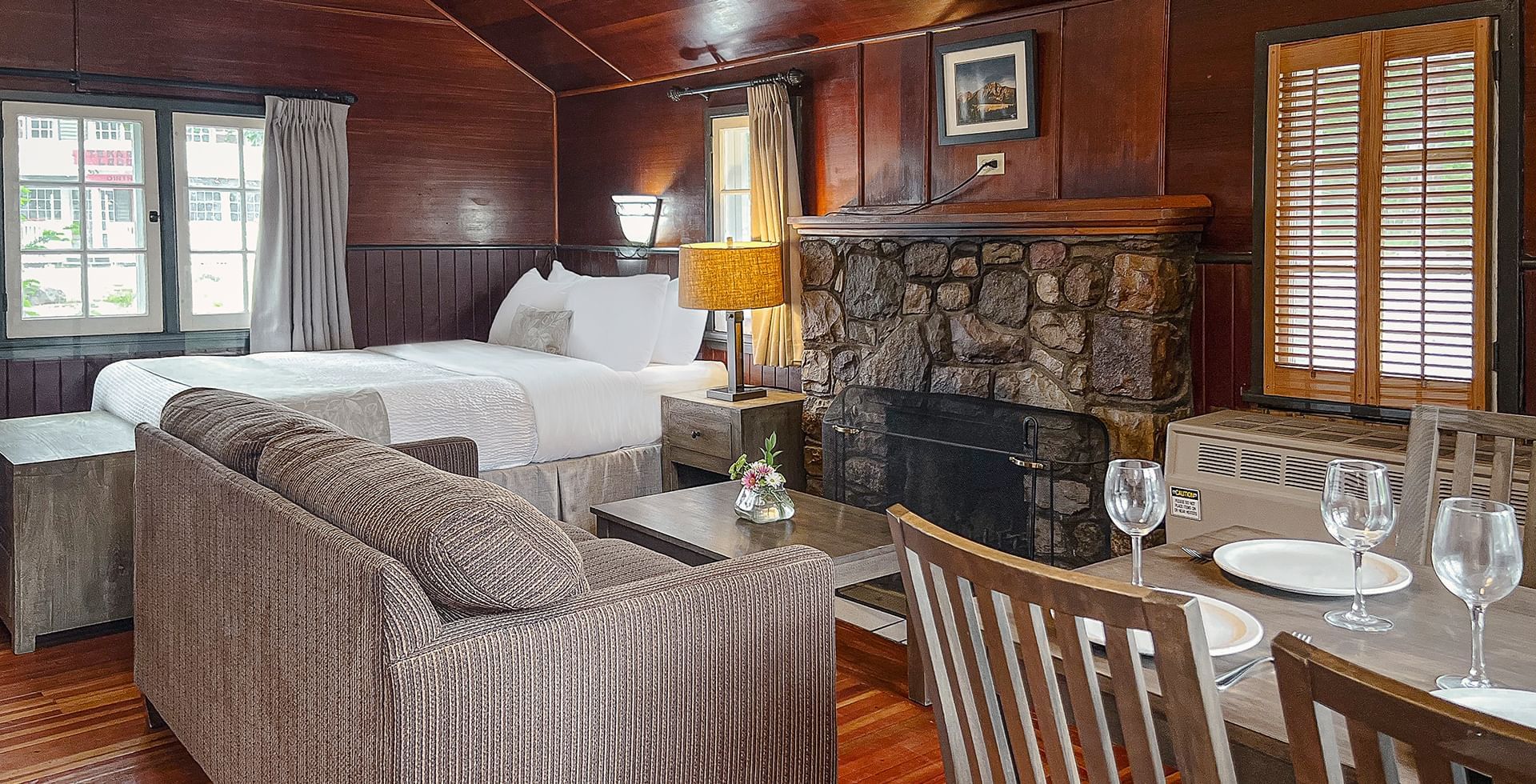 Cabins & Rooms
Home Away From Home
Kick back in one of our lodge rooms – or book a charming, pet-friendly cabin, which includes a wood burning fireplace and either a kitchenette or a full kitchen.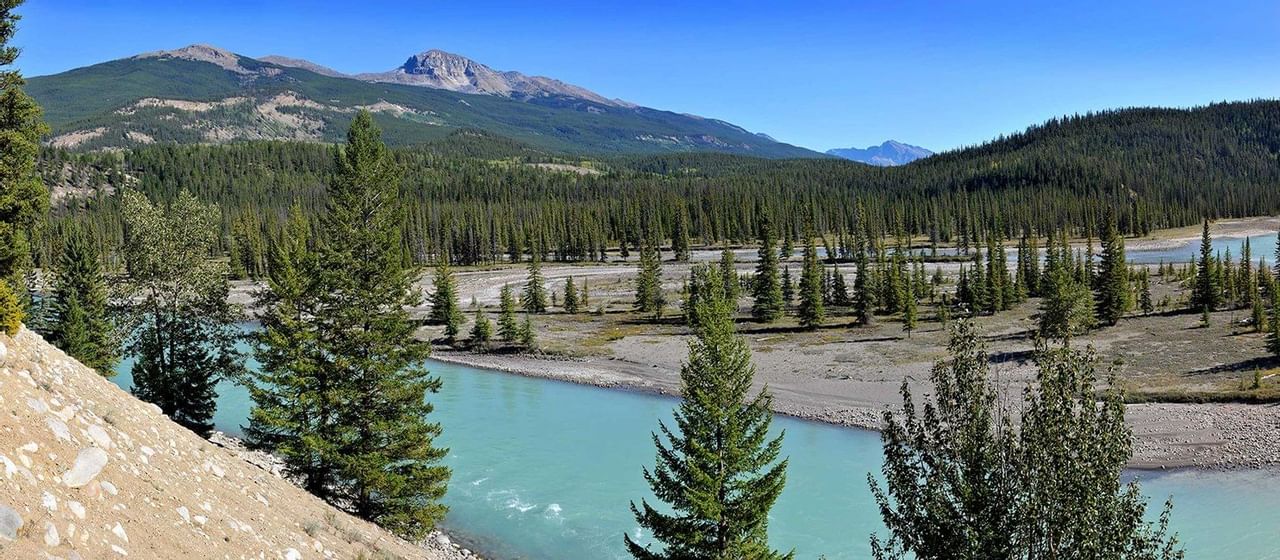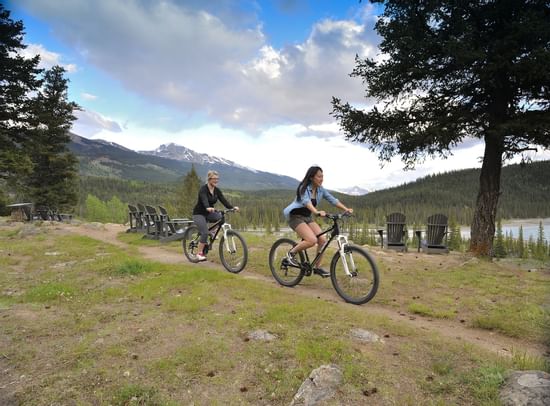 Our location
Get Away From it All
Tekarra Lodge places the grandeur of Jasper National Park at your doorstep. From horseback riding to rock climbing and paddle boarding, there's no shortage of wonderful things to do here.
more to experience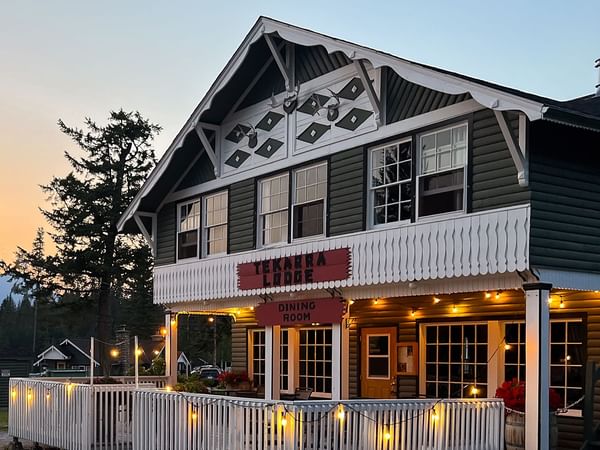 Modern Canadian Classics
A Jasper icon, Tekarra Restaurant showcases seasonal, locally- sourced cuisine in a casually sophisticated atmosphere.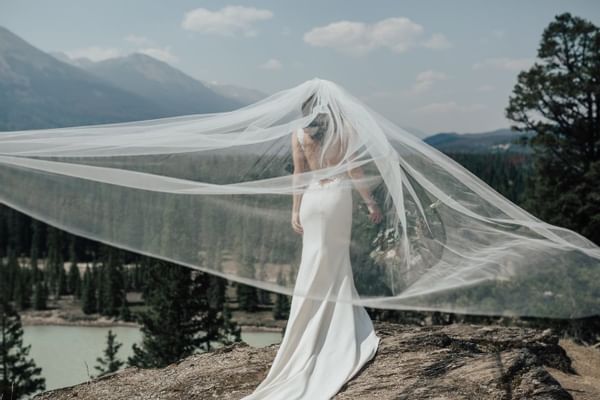 A Memorable Setting
Toast your love amidst stunning mountain views, and let us help you bring your wedding vision to life.
So Much to Love
We offer a vacation experience quite unlike any other, with a variety of on-site activities and services that are sure to inspire you.
Amazing Position and Lovely Lidge
We stayed in a Columbia King Cabin for 3 nights and enjoyed our stay. The cabin was large and provided a separate bedroom with ceiling fan, another bed in an alcove with a kitchen and lounge area. The cabin was clean and was set in natural grounds right by the Athabasca River. There are chairs which you can sit and enjoy the view. The staff are really welcoming and there are clothes washing facilities on site. Tekarra Lodge and Jasper were one of the highlights of our trip.
Morning Greetings From Female Elk
Loved the setting and the rooms. Fab stay and the riverside sunset setting is second to none. Wonderful experience with outdoor viewing chairs on the river. Morning greetings from female elk. A family of black bears cavorting on the green.
Great Stay at Tekarra Lodge
We stayed in a room in the lodge with a king bed. The bed took up most of the space in the room, along with a large dresser table which contained a mini-fridge, microwave and kettle. While we didn't take part, the lodge hosted s'mores around the firepit every night. We had complimentary vouchers for a delicious breakfast. Located out of town, the lodge was quiet at night. From the back of the property, you can sit on Muskoka chairs and see the mountains (including Tekarra Mountain) and the Athabaska River.